Welcome to Howell Wild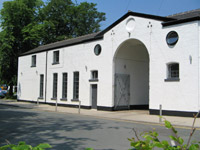 Established in 2001 by John Wild, Howell Wild is a specialist provider of liability and technical services and claims solutions.

With extensive experience in liability claims, Howell Wild offers services in product liability, public liability, employers' liability, construction, professional indemnity and specialist liability.

Our objective is simple; to get the right results for our clients. In an increasingly litigious social climate, our clients need to know that the people handling their liability claims are at the front of their game, with the most up-to-date knowledge in law and case history.